BEHIND THE LENS OF JONATHAN BERTIN
On occasion of the International Photography Day, Serengeti invited the French photographer Jonathan Bertin to express his creative vision of the brand during a summer evening photoshoot.
How would you describe your work in 3 words?
Ha! That's not easy to describe my job, so in 3 words it's way more difficult. I would say colorful, nostalgic and dreamy.
What is your main inspiration in your work?
I think what inspires me the most it's the outside world, and more specially when travelling. I really like to look at what's around me and see what catches my attention. I try to have a new and objective perception each time to get always inspired by my environment.
What does photography means to you ?
I would say that it has become more a philosophy than a passion or a profession. When i'm outside, i'm amazed by every detail, the colors, the people, the light. It's litterally another way of seeing the world that inspires me every day. We are more attentive, aware of what is around us.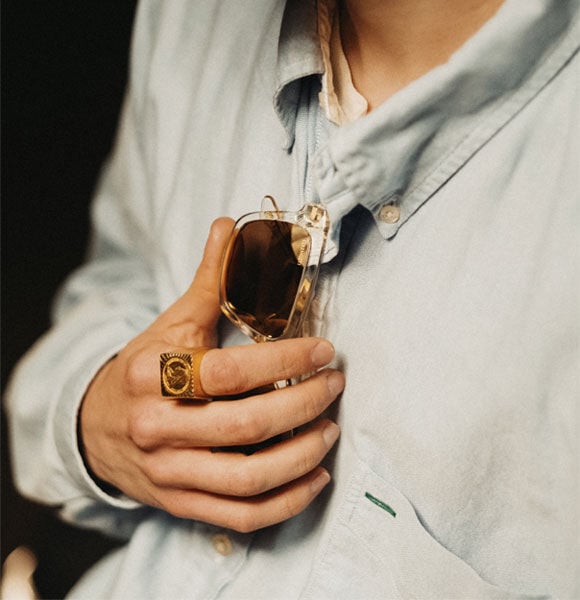 What is the place of Light in Photography ?
I am fascinated by the light, as a photographer I feel like I'm always working on the interaction between light and what it illuminates.
How do you chase the lights in your daily life ?
I never go out without my camera, I always take it with me from the sunrise. The lights i love the most are those that form beautiful warm contrasts that allow me to play with shadows and silhouettes. I think it's one of the favorite atmosphere I like to capture.
What are your top 3 Serengeti models?
Jonathan Bertin is born in Normandy. From the age of 17, he decided to focus on photography. His travels allowed him to fully express his singular and unique vision of the world. In his approach he often questions the place of the human in his environment.