BEHIND THE CHASE THE LIGHT CAMPAIGN, 5 QUESTIONS TO @MPCURTET
This spring we celebrate the launch of our Chase The Light Campaign, an occasion to throwback to the Spring Summer 2022 campaign shooting in Los Angeles with Marlyne & Patrick from @MPCurtet, film directors for Serengeti.
How would you describe your work in 3 words?
Cinematographic, Unexpected, Elegant.
Tell us more about your experience filming the Chase the Light campaign in Los Angeles?
We are French and we live in LA since years now. We've always travel to the west coast for work but also for the pleasure. We're born and raised during a period where the USA was a word for freedom, spaces, adventures. The filmography of Hollywood sculpts our vision. We've added some French culture, some French craziness and some French taste. So, when Serengeti approached us for their campaign we thought it cannot be a better fit.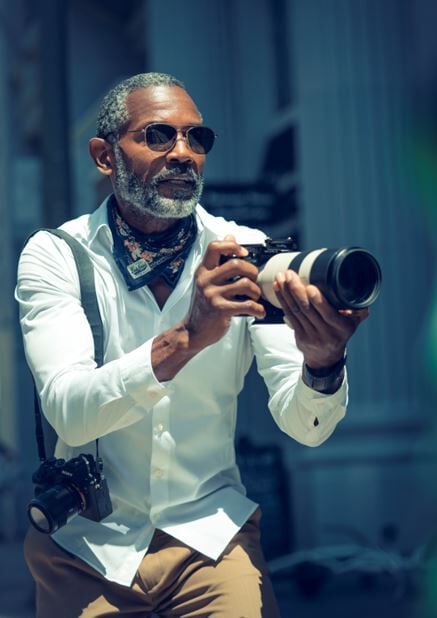 What has been your main inspiration to create the campaign?
We've been working on a personal project called the 25th Frame and this became an exhibition in Los Angeles. The idea behind the 25TH frame is, the cinema is using 24 frames per seconds to tell stories in their movies, since decades. On our side we've decided to add a 25TH frame where we can express ourself with a free spirit. We've took some iconic films, Bonnie and Clyde, Bullet, Sailor et Lula, Thelma et Louise…. And we've recreated some stories with a personal vision. All the ingredients of this nostalgic wild west from the 70's is in. This was a way to show our love to this period.
How do you Chase the Light in your daily life ?
Living in L.A where the sun is shining an average of 300 days per year and being directors and photographers, chasing the light is our duty. We play with the light and shadow to create volume and different depth of field in our work. The light drives our creativity, our schedule. We rae not chasing the light and we are living with the light.
What are your top 3 Serengeti models ?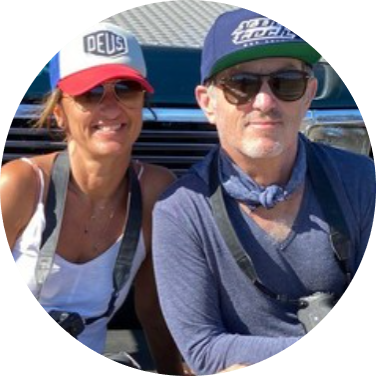 Patrick is a photographer/director who traveled the world since decades. After being a sport photographer, he worked for major travel magazine. Joining Paris to Beijing by train chasing the elephant in Africa or the pirates of gold in Peru is life as always been on a move. Up to now he's been in 78 different countries to chase the light.
Marlyne she's graduated from the art school of Penninghen. After studying graphism and Art direction she worked on major design agency in Paris; Then she started her own studio of design and collaborate with large brands in Europe.
In the last six years, Marlyne & Patrick work in DUO in Los Angeles where they can express their creativity on a wider spectrum.